Christmas Newsletter 2006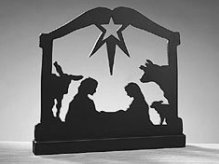 6 Berne Avenue
Newcastle-under-Lyme
Staffordshire ST5 2QJ

14th December 2006
To all our Family and Friends
The late autumn weather seems to be persisting into winter, as I write; the pool is brimming with muddy rain water, the fish only just visible – but still hungry- in the murk. Oh for a bit of frost! In fact we have had some lovely days, so much so that most of the autumn jobs in the garden are complete and we have had some nice walks. So Christmas is here and we are delighted to wish you a Happy Christmas and a Good New Year.
Our three boys have prospered this year. The most notable is Michael who has moved from Indonesia to Calgary to become president of Total E&P, Canada. His responsibility is to expand the extraction of oil from the Athabasca tar sands which, in the future, will be an enormous operation. He is virtually the only non-French person at his level in the company, a tribute both to him and perhaps also to the fact he learned his French in France on our sabbatical there so long ago. Stephen continues with his travels in the Far East, marketing anodised aluminium (many of the flat screen televisions and monitors contain his material). Much of his company's earnings stem from these markets and his undoubted talent in this area seems to be much appreciated. And Paul has changed firms, providing his expertise on business services to a fast expanding insurance broker – if you buy insurance through the Post Office or many other retail firms, you will be using his company.
Nicky and family have had to cope with a move from the tropics to the Great Plains, via Scotland. They have a nice house in Calgary, near enough to the city so that Mike can walk to work, despite the cold, and have found a good school for the two younger boys, James and Charlie. They seem to be settling in well, but they will undoubtedly miss the exciting friendly ex-pat life that they have enjoyed to the full in Argentina and Indonesia. William, the oldest, continues at Malvern and got a nice set of GCEs. We had seen the family, earlier in the year, when we called on them briefly in Indonesia. Later we spent most of a week in the summer with Nicky and the boys, on what turned out to be a working holiday – helping clear the attic in preparation for selling their house in Banchory. We ended up as familiars at the local tip and charity shops. The family were able to call on us briefly and enjoyed the aerial adventure at Trentham Gardens to the full.
The highlight of the Düsseldorf year was Timmy's first communion. It was a nice service followed by a lovely party for family and friends. Conny has her hands full with the children: Sarah is tall and, although not yet in her teens, already seems a young lady. Timmy works and plays hard, and is perhaps too passionate about the result of the football matches he plays in, a trait he shares with his similarly red headed cousin, Charlie. The family visited us in the summer and we had a grand time together at Alton Towers.
A new addition to Rosalind's family in Peterborough is Ginny, a mare which Felicity has bought. She has ridden Ginny with some success in several horse shows and Ginny is the object of much love and attention. However she has a down side – it takes a lot of effort to look after her, a burden which falls increasingly on Rosalind as the work for Felicity's Baccalaureate cranks up. Felicity also got some remarkable GCEs. Fiona is now in her second year at Bath; she is enjoying student life to the full but is also doing well at her Mathematics, so much so that she has opted to extend her course to a fourth year to take a Master's degree. I must say, we felt our age when Fiona brought her charming boyfriend, Adam, to visit us in the summer. He is also a mathematician.
Unfortunately things will be a bit subdued in Peterborough over Christmas since Rosalind's Dad died unexpectedly in November. Paul gave a lovely and much praised appreciation of his late father-in-law at the funeral service.
One new family aspect: in September we visited both Frank and Ivy & Ted and Doreen, Peter's brothers and their wives, at Towcester and Taunton. They are all appreciably older than us but they keep reasonably well and are all remarkably cheerful and positive. We used the opportunity to scan some pictures of them and their families which have been added to the web site.
The highlight of our own year was an extended visit to New Zealand in the winter (here). We toured both Islands and also visited Stewart Island, staying mostly in bed and breakfasts. These are run by wonderful people, so one has the chance to learn a little bit at first hand of what life is like there. Three highlights – staying with Kathy and Dennis Dixon in Nelson; an overnight cruise on Doubtful Sound, and having our hands shaken, and being welcomed by the Prime Minister, Helen Clarke, at the 75th anniversary of the earthquake in Napier. We thought of this visit as a once in a life time occasion, but we are tempted to go again.
Our coordination work has not abated and we found ourselves organising and running substantial meetings in Geneva, Riga, Heraklion, Rutland and Rome. In each case we took a bit of a holiday as well, which added to the fun of meeting up with old colleagues.
One thing not done: for the first time for 35 years, we did not ski – not quite old age in fact, but prudence just before our visit to the southern hemisphere. We hope to resume again in January with a visit to Hochgurgl, so we are hoping for snow.
At home the garden has been a source of much pleasure – as have attending a number of excellent lectures in various schools of the University. Our opera enthusiasm was enhanced by finding ourselves in the middle of a festival in Riga; and shortly afterwards we had our usual pleasant week in Buxton. However opera escalated to a near frenzy in November with emotional events in Llandudno (WNO), striking music at the Lowry (ON), Handel in Malvern (ETO), an amusing modern piece in Cardiff (Music Theatre, Wales) and three excellent performances in Stoke by Glyndebourne Touring.
Something unusual was the 50th anniversary reunion of my matriculation at Emmanuel College in Cambridge. We met two old friends there, one of whom was our best man, whom we had not seen since we left!
As always we are so conscious of being very fortunate to live at this time; our health is still good, the opportunities numerous and means available for us to lead a very full life; a life that is fuller than our parents could ever enjoy and, we fear, more than perhaps our children and grandchildren can expect, as the pressures of climate change gradually augment and the supplies of cheap fuel gradually diminish. We sincerely hope that you are similarly blessed, and enjoy good health and fortune in the coming year.
With much love
---