Christmas Newsletter 2008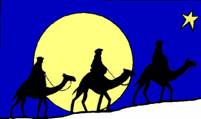 6 Berne Avenue
Newcastle-under-Lyme
Staffordshire ST5 2QJ
6. December 2008
To all our friends and family
It's nearly Christmas and at last, as I write, we have some sunshine - indeed we have real continental weather with a beautiful blue sky over a landscape covered in snow and ice - it's wonderful. So may we wish you a very happy Christmas and a prosperous New Year?
Our year has been one of celebrations - we have been married for fifty years and, despite some thoughts, even at a very late stage, that we might not make it, we did! Still happy and cheerful together and feeling wonderfully fortunate to have lived through what may well turn out to have been, a golden age. On the day itself, in June, we were in Garmisch and we entertained friends at the Panorama restaurant overlooking the valley. In fact Christa set the ball rolling the day before by giving a dinner for us to enable two pairs of friends, who were away on the day, to celebrate with us.
A couple of weeks later Pat's book club friends came for a celebration lunch and then we had our Golden Wedding party at the Upper House in Barlaston. Enid, our Bridesmaid, and Kath and Frank Glover who were with us 50 years before, were able to be there. We were delighted to show off Rosalind, Paul, Fiona and Felicity, our Peterborough family, to all our friends, and Paul gave a very kind appreciation. And, unexpectedly, Nicola from Calgary was able to be with us too. So it was a very happy day for us, and all this followed by meals at home for those who had come a long way to be with us.
Then, in August, we had four splendid days at the old Garden House in Cambridge with the other two familes: Stephen, Conny, Sarah and Timmy from Dűsseldorf, and Michael, Nicola, William, James and Charlie from Calgary. What with the whole group punting, two champagne parties in our suite (!) and Grandma, standing in front of a flying bomb at the Duxford museum, explaining to the grandchildren what it was like to hear the engine of V1 stop and then to have to wait for the explosion, it was a memorable experience for us all.
And that was not the end since we went to Suffolk to see Christopher and Gwenda, who couldn't get to Staffordshire and finally to Somerset to visit Richard Robinson, our best man, who is unwilling to travel north of the Thames!
We were not the only people celebrating this year either - just before last Christmas we went to a regular party in the Middle Temple (once every 25 years!) to be with Christopher and Gwenda on their Golden Wedding; then there was Peter Plesch's 90th birthday, and last week, Denis Dixon's 70th, all grand occasions; and we are looking forward to Gurnos Jones's 80th and Paul's 50th in the coming week.
The family all seem to thrive - William and Felicity both succeeded in their International Baccelaureates. Will has started Economics at Edinburgh, Felicity is having a gap year exploring the ways of animal husbandry and James played for Alberta in the inter-provincial under 16 rugby tournament. The others, Charlie, Sarah and Timmy are prospering at school while our oldest granddaughter, Fiona, is now in her final MSc year in Mathematics at Bath. Since the parents are also thriving and happy, it is difficult for us not to burst with pride and happiness!
This year we persuaded Christopher and Gwenda to accompany us for the skiing holiday in Hochgurgl. The Wurmkogel was as nice as ever and the skiing was as much fun as ever.
After Easter we went on an Andante holiday to Jordan visiting a variety of sites including Jerash and Petra, which were just as fascinating as the pictures we had seen before. Our two guides were most enthusiastic and did much to convey an impression of life in earlier times in an area which has been the cross roads of the Middle East since before biblical times. We also managed a few days boating with Barbara and Tony Cox, some of which was spent broken down in the middle of Stoke!
Operas don't seem to ease up - there was a grand festival in Buxton and short opera holidays in the Spring and Autumn to see the WNO productions in Nottingham and Llandudno; to these must be added Opera North at the Lowry and Glyndebourne Touring in Stoke as well a couple of visits to Munich. We do get a lot of pleasure out of going, even though, a couple of weeks afterwards, I can hardly remember what I saw! And there's still the RNCM and another Munich visit before Christmas.
For our interest in atmospheric chemistry, we found ourselves organising meetings in Helsinki and at Barnsdale in Rutland. Our contracts finish next year but there was a new venture a couple of weeks ago, in Bremen, running and participating in a course on preparing modules for e-learning. Immediately my mind was turning over the possibility of yet another opportunity but, in fact, we shall probably stop next year when the final reports and a book on the present work are completed and published.
We have had a wonderful year and have much to look forward to next. Living on pensions we seem, at the moment, to be immune from the credit crunch - but it does depend on how well the pension funds are invested. At our age, one way to look at the decline in share prices and interest rates is that it probably means fewer affordable years in a care home, so presumably one has to stay fit and fortunate - if possible!
Finally, we do hope that you, and your family, are well and prospering. So please let us reiterate our good wishes to you for a Happy Christmas and prosperous New Year.
With much love
---