Christmas Newsletter 2020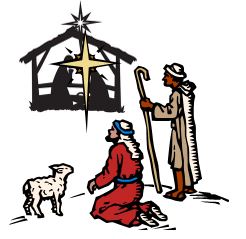 Berne Avenue
Newcastle-under-Lyme
Staffordshire ST5 2QJ
16th. December 2020



To all our friends and family
It's December, there is a cold North wind and snow in the forecast – it is clearly time to think about our family and friends and to send you our greetings and the news, such as there is, of what has happened to us in this exceptional year.
So first of all, may we hope that you and your family are well, that you are free of the virus and that you are still thriving despite the odd conditions that most of us are living under? We sincerely hope that life continues – and continues well - for you all and we hope that things ease up a bit so that we can see at least a few of you in the coming year.
For us, the year began with a return from Munich on New Year's Eve, where we had enjoyed an opera (Abrahamson's The Snow Queen) and a ballet (Chopin's Kameliendame). There was more opera in February and March in Munich again (Bartok's Judith [Bluebeard's Castle]) and in Llandudno (Verdi's Les Vępres Sicilliennes and Bizet's Carmen)
In Llandudno we also visited Plas Newydd House before the first accident of the year happened on the way home. We had walked up Cwm Idwal in what turned into a hailstorm and on the descent, Patricia tripped, fell and hurt her head and her knee. She spent the night in Bangor hospital and we continued on home the next day. She enjoyed showing off two splendid black eyes but, a couple of days later, insisted on travelling to the Lowry in Salford for another couple of operas. (Weill's Street Scene & Britten's Turn of the Screw).
All this opera and travelling made us wonder whether it was time to give up our Munich season ticket but what happened next was totally unanticipated - the virus turned up, the first lockdown started and there was no opera to go to – nor anything else!
So, we have been here ever since. Although we are pretty active and healthy, at 85 and 86 we are clearly at risk from the virus so we decided that we would stay at home. Peter gets the shopping from Lodey's little supermarket (five minutes' walk) once or twice a week with, during the nine month period, just two or three supplemental trips to a major store.
However the problem with our age is our friends are also getting older and we are losing more of them: former colleagues, Denis Dixon, in New Zealand, Colin Mortimer and Audrey Newsome; Bob Tufnel, a fellow research student in Cambridge; Kath Glover who was my first boss when I left school to go to the AERE Harwell at the age of 16; Pat Jones, who was friendly neighbour when we lived at Keele; and since this letter was drafted, Monica Law, our next door neighbour at Keele, who died in Einsiedeln in Switzerland after a long illness. These events are perhaps to be expected but it is nevertheless a real sadness when it happens.
However, apart from your good selves, there are survivors too – my oldest brother, Frank, is in his one hundredth year following his 99th birthday in September. It is probably a bit much to expect a grand party for him next year, but we shall prompt our nephew, Alan, and hope.
Being at home has actually meant quite a bit of walking. We walk two or three times a week for an hour or so round the local streets or in the woods behind the house. In the summer and early autumn we also walked up almost every week across the fields and woods to the University. The longer five mile trips were curtailed by the arrival back of the students and also by the mud on the intervening fields which has built up in what seems to have been an exceptionally wet autumn. And of course there is the garden and we have been blessed with good yields of soft fruit and vegetables.
Pat added her own excitement to the quiet period by falling backwards out of the shed and knocking herself out. She was taken to A&E, remained several hours and went back subsequently about the pain in the bottom of her back. Happily she made a swift recovery.
Pat also regularly telephones a number of her friends whom she is presently unable to meet. We are still able to read quite a lot – Pat reads all the books from her U3A book club and many others and is much looking forward to leading a discussion on Far from the Madding Crowd; I am in the middle of a group of books on railways which Pat Jones kindly gave me after Gurnos died.
And the web site: all the past pictures have been now been added to it, but there is much work to be done to finish it.
We have seen little of anyone. Barry next door cuts the grass from time to time. We have very much enjoyed three afternoons together with Anne and Paul Anderton. And we have also had brief visits from one of our grandsons and, of course, our three boys.
Michael came twice, once with Nicky. He seems to be enjoying his early retirement. He started off along the South West Coast Path with a friend as far as Minehead, but broke off because of the second lockdown. We believe he will resume again in the Spring. We hear from him almost every week.
We have also seen our son, Stephen, in Duesseldorf when he visited the UK subsidiary of his German firm, for which he is responsible. He has had a quite different year since there has been no travel at all to the Far East where he is responsible for technical sales. He and his wife Conny kindly call us almost every week on the phone.
And Paul visited twice, he and Rosalind being fully occupied with their two ageing horses. Paul seems to be enjoying the expanding work of the consulting firm that he set up a year or so ago.
It was particularly nice to see William, Michael's eldest. He has just moved to Mons, south of Brussels in Belgium where his girlfriend has a new job as curator at the museum there. He has already found a part time circus job to do in Belgium.
The newly married James with his wife, MJ, have just bought a house in Bristol where she will resume her dentistry. James seems to be thriving at his coding and, generally, he works from home.
His younger brother, Charlie, is busy in Calgary prospecting for oil, but seems to find plenty of time for mountain biking in summer and skiing in the winter. But he cannot get home for Christmas this year.
Fiona, Paul's oldest daughter, telephones us from time to time. She is still enjoying teaching maths but she suffers from severe backache which does not sound much fun. This may not have been helped by moving with her husband, Adam to a nice house at the top of one of the several hills in Bath.
Her sister, Felicity, moved into her own house in Norwich at the end of last year, with her boyfriend, Leo. She continues her vigorous work with ageing horses, and their carers, around Norfolk.
We had plans to visit them both this year but the virus put paid to that!
Our two German grandchildren contact us fairly often. Sarah moved University (quite normal in the German system, where study usually takes a lot longer) from Frankfurt to Aachen, where her boyfriend also studies. Timothy is still working hard on maths and economics in Cologne.
Altogether we are very pleased with them all but we do wish sometimes that they were all a bit nearer and could visit.
So what will the New Year bring? Well with social distancing, there is no opera season ticket this year. We heard last week that our places are being kept until next season. If our health continues, we hope we shall be able to take them up again. We also hope to visit the grandchildren in their various abodes but again we need to be able to travel and be fit.
We have also been invited to join our Duesseldorf family for Christmas but, unfortunately, we have decided to heed the medical advice and try to take it easy at home instead.
Once again: our very best wishes to you and your family.
With much love to you all.
Peter & Patricia

---