Christmas Newsletter 2007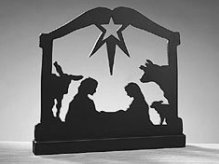 6 Berne Avenue
Newcastle-under-Lyme
Staffordshire ST5 2QJ
12th December 2007
To all our friends and family
It has been a nice autumn but, as I write, it is wintry, a slight frost overnight and now rain with a bit of sleet. So it is time to think of our friends and family and look forward to the oncoming holiday. May we wish you a Happy Christmas, with health and happiness in the New Year. We hope you have had a cheerful year and are still able to maintain all the activities you write about each year.
We are happily still very fortunate, a situation emphasised by the deaths of two friends, Don Ramsay and Geoff Oldershaw, during the year. Neither were unexpected but it is still a sadness for their families and friends and a reminder of one's own mortality. Happily, not all is negative – one friend has just got engaged and will soon be embarking on a life of married bliss.
Our three "boys" continue to prosper – Paul in business services and insurance in Peterborough; Stephen in Düsseldorf with frequent excursions to China, Japan, Korea and elsewhere in the Far East; and Michael engaged in a fascinating mixture, of engineering, politics and management with Total in Calgary.
The grandchildren seem to be thriving too. Fiona is in her third year at Bath and finding the mathematics a bit more challenging, Felicity, in Peterborough, is working hard on her Baccalaureate but finding the balance between work, horses and music a bit harder to maintain. We have seen her competing a couple of times this year in eventing and jump cross.
William, also doing his Baccalaureate at Malvern, is, we believe, maintaining his laid–back approach to life. James, in Calgary, has grown in every way: he a large rugby prop, with a talent for school work and devoted to reading and computer gaming. Charlie too has settled in well and was enjoying football and swimming until growing pains intervened. We had a grand time flying model aircraft with them both this year.
Sarah, in Düsseldorf, has gained a lot from a change to a more local school which she can reach by bike. She has fitted in well and has made a number of new friends. Timmy is getting on well in both school and sport – though his red-headed temperament can be tricky at times.
The daughters-in-law, busy with their families, are shining examples of a recent study that indicated that Mums who are able to stay at home to look after their children often do a better job – of course they need prosperous husbands too! The family in Peterborough has acquired a second horse (company for the first), so Rosalind is finding the care and attention that they require increasingly demanding as Felicity's school work ratchets up. Nicky has now settled in Calgary and seems be enjoying her new friends there. She has visited us twice this year. And we have enjoyed a couple of visits to Conny this year and hope for another before Christmas.
Our own year has been the usual mixture of work travel and visits. A new venture on the work front was a report on "Ozone Modelling" for the government (Defra). My close colleague at Leicester, Paul Monks, and I were chosen because we are not experts in such modelling – and therefore had no vested interest – but this required that we not only had a lot to learn, but also that what we concluded was sensible and realistic – a bit of a tall order – but with a successful conclusion. This was in addition to coordinating the two usual projects, organising meetings in Bremen and near Rutland Water. These bring the joy to the work– maintaining friendships and contacts with colleagues from all over Europe, as well as being grand ego trips! However the end is in sight since the overall project finishes in just over a year.
We skied again in Hochgurgl in January – it was one of the few resorts at that time high enough to have sufficient snow. We are still keen, but go out rather later in the morning and come home earlier in the afternoons. But it is lovely to be in the high mountains with lovely sunshine, and in a nice hotel at that time of the year. The question we are now asking ourselves is – how can we find a satisfactory exit strategy? – how do we ever give up – or do we wait for some catastrophe to guide us?
We visited my sister in Ireland this year who, with her husband now well over eighty, are still soldiering on and travelling to sunny places in the winter. We were able to scan a host of photographs there which are gradually finding their way onto our family web page.
We also took an old fashioned motor tour, visiting friends in Switzerland, Garmisch, Göttingen and Bremen, as well as the family in Düsseldorf. It was our first visit to Göttingen in a long time and we had an hilarious dinner with Klaus and Almut Luther; they had remembered, from our stay in Göttingen 24 years before, that it was our wedding anniversary and laid on a lovely meal in great style at their home.
Following our usual week at the Buxton Festival, we were in Italy for a Symposium and, finding ourselves unexpectedly in the vicinity of Macerata, attended the opera festival there. It was lovely, late in the evening, enjoying opera in the warm open air. As we write, the Autumn opera frenzy is upon us again – a three nice days in Llandudno for the WNO, the Lowry (Opera North) and the RNCM in Manchester, Glyndebourne Touring here in Stoke, then Munich and finally the RNCM just before Christmas. We still love both the evenings and the travel to them. We still manage to walk a bit.
Our trip to see Michael and family in September also took us the Rockies and south eastern BC where we, unexpectedly, enjoyed a couple of snowy days and had to rush out to buy some warm clothing so that we could walk. We also visited my first research student in Kamloops who has just retired. Our homeward trip took us via Toronto to see John & Jean Gittins with whom we were research students in Cambridge, fifty years ago.
This year seems to have been when the notion of climate change has begun to impinge on people, though – I have to say – it is hard to be optimistic about the likelihood that our responses to it will be sufficient in this complex world. I attended the presentation of the first 2007 IPCC report at the Royal Society (just listening, not invited!!). The thing that impressed me most was the quality of the people on the IPCC itself. The second and third 2007 reports have emphasised the consequences. There is an interesting change in the criticisms of the IPCC– the sceptics have all but disappeared – now people believe the IPCC are too conservative! In other words some feel that the consequences may appear sooner and with more intensity that the IPCC forecasts. Combined with increasing oil problems it makes for a sombre future.
So what do we ourselves do? We travel around, generating CO2; one of our sons does the same for his work (more CO2) while another tries to secure a prolongation of oil in order to keep us all travelling (more CO2). Perhaps it is not a bad thing to be the age we are!
So with this somewhat unexpected ending, may we again express the wish that you and your family have a lovely Christmas and a happy New Year.
With lots of love
---