Christmas Newsletter 2017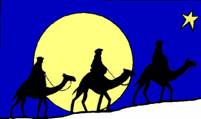 6 Berne Avenue
Newcastle-under-Lyme
Staffordshire ST5 2QJ
15th December 2017


To all our friends and family

With cold weather outside and snow on the ground, it is time to send our greetings and our news to our friends and family. So may we wish you all a merry Christmas and the very best for the New Year.
We have had a mixed year but, despite getting older and feeling it, we are still fortunate – still thriving and enjoying all that we can.
My second brother, Ted, died early in the year and we joined his family at the funeral in Taunton. My oldest brother, Frank, who is now 96, has settled in a home not too far from the sea in Hampshire. He has become an enthusiastic letter writer so we often hear from him. We visited him in September and walked gently along the cliffs together after a good lunch.
We also visited Caversham to see my first boss, Kath Glover who is now about 92. She was a senior officer at Harwell and, when 16, I worked with her on preparing plutonium films as standards for radiation detectors. She encouraged me to go to University and we now argue about whether nuclear energy should be used as a backup for renewables, and regret the running down of the nation's nuclear expertise which will necessitate paying large sums to the French and Chinese for power for a large part of this century. We also went to Torquay to visit Melanie who had not been well. It was nice to gossip about our times together at Keele and the mutual friends whom we remember. Another excursion was to Cambridge to attend a members' lunch at Emmanuel. It was nice to meet Brain Thrush and Mike Auckland again.
There has been some excitement on the health front for both of us. In August I suffered a second TIA (small stroke) and then, a month later, what turned out to be a slight heart attack. Happily, on both occasions, I was home again within 48 hours and also acquired a stent which was placed by an extremely clever technique. We are fortunate in having a modern hospital nearby staffed by such amiable people. One does wonder how the service will continue to find sufficient staff if those from abroad all decide to go home with the political developments.
Pat's excitement occurred when she hurt her back when falling during our Scottish cruise. It was a week-long trip on a small boat with a crew of four and just seven passengers. We set off from Oban and went north, via Tobermorry, round Skye to the Shiant Islands, returning via Canna and Rum. We walked almost every day enjoying the wild coast and sea. Pat, despite her back injury, nevertheless enjoyed our good luck in having the most convenient and spacious cabin on board as well as the attentions of the crew and a chef who had won an award for his food. Pat called in at the A&E on the return to Oban and was treated very well by an amiable young man who came from Stoke and was a good advert for the Keele Medical School.
In Glasgow, on our way north by train, we met up with grandson Will who demonstrated his growing competence at slack lining, a new skill to add to his circus experience. I met Charlie his brother a week or so ago; he should soon qualify from UBC (Vancouver) as a Geological Engineer, and take up a position with a consulting firm in Calgary. Unfortunately we missed James, who is a computing man, when we had to cancel a trip to London, thanks to Pat suffering a slight collapse from exhaustion. Michael and Nicky will be moving to Copenhagen in the New Year. Total has taken over the oil part of the Danish conglomerate, Maersk, and Mike is going to organise the transition for them. However, he also continues his responsibilities for Total's Russian ventures as well those on the North Sea.
Paul was changing jobs when I last wrote and he has taken to his new career in business coaching with enthusiasm. He has worked previously in a variety of positions and so is well placed to assist and train other people. He has started well and already has a number of clients and further possibilities to explore on both short and long term bases. Paul and Rosalind have managed to call a couple of times this year. It was lovely to see them, and also their oldest daughter, Fiona, who visited us when Stephen's family was here. She with husband, Adam, moved into a new flat in Bath. Felicity, her sister, has increased her responsibilities for looking after problem horses for Redwings and is also engaged in training handlers.
We've seen Stephen and family several times. He, Conny, Timothy and girlfriend Rebecca came on their way for a holiday in Scotland, Stephen also came a couple of times while visiting the English part of his firm for which he is now the CEO. Sarah came to introduce her new boyfriend, who is also a computer buff. Sarah has finished her computing training job and decided to seek more qualifications by studying IT at Frankfurt Uni. Timothy is continuing with his Maths and Economics at Uni. in Cologne We are excited as we write as we are expecting some of the family to stay over Christmas, which should liven things up.
A look at our pictures will show that, as well a number of visits, we still manage to walk frequently, mostly between four and six miles along flatter routes. We are fortunate to have nearby walks in attractive countryside.
There were opera "frenzies" in the Spring and Autumn, several trips to the opera in Munich and the week long Buxton Festival so our pursuit of live classical music continues unabated. We also go regularly to the concerts in Hanley, the Bach Choir at Keele and to the chamber music concerts at the church in Adbaston. A list of the operas is on the web site.
Pat continues to read for the talking newspaper for the blind, and we had a nice meal out with the group recently. Pat also reads vigorously for her U3A book club in Madeley and, despite her poor eye sight, still manages to get through other books, as well as a variety of weekly and monthly scientific papers and magazines. I go out to lunch regularly at Keele with some retired friends, and once a month for a scientific discussion group. Something a bit more demanding this year was preparing notes for the group about Loop Quantum Gravity; despite the effort I still feel I know little about it. I also managed to get to a Philosophical Symposium in Edinburgh on Consciousness: two days of very dim understanding for me but nevertheless worthwhile.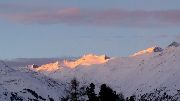 One final fling this year: we went skiing at Hochgurgl for the last time. We were going to finish last year but Stephen and Conny then made the irresistible suggestion that we should go together. We had a nice week, linking up with our Belgian friends, Joelle and Hanno. It was my fiftieth season so it is time to finish, especially as I have difficulty in standing up again if I fall on the flat! And so I have achieved the injury free exit that I always hoped for. Pat packed in about three years ago, feeling it was enough when a young man ran into her – a wise lady! But we shall miss the cold winter sunshine and the splendid Hotel Wurmkogel.
With much love to you all.
Patricia and Peter
---